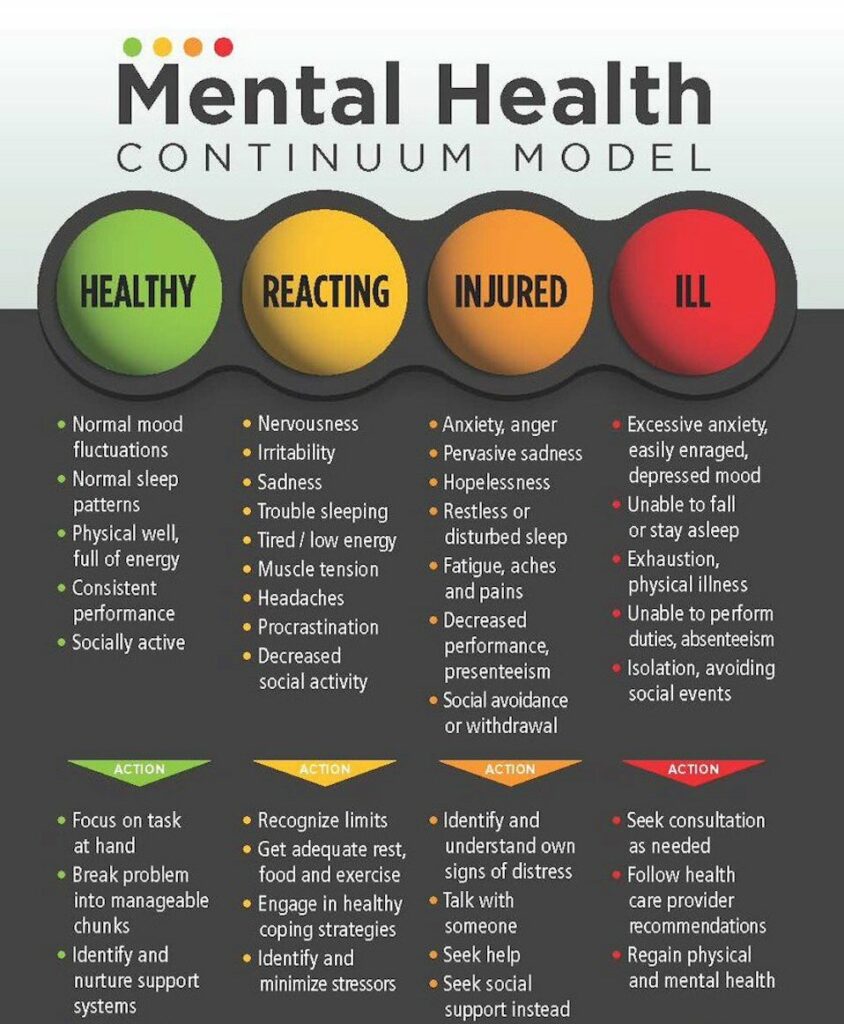 We all have mental health.  But the pandemic and cost of living crisis has shown us the scale of the need in our communities and how much we need Mental Health Friendly Places
The Mental Health Continuum illustrates that we might all go through times when we struggle to maintain our mental health.    We all have mental health and we can all fluctuate along this continuum of Mental Health at different points in our lives
Healthcare professionals recognise the value in the community in providing some early-intervention support for people which can be very effective eg a lunch club to overcome isolation, a community allotment project to support mindfulness. 
Third Space helps raise awareness of mental health in high schools and with young adults in the community.  We also provide peer to peer support and one to one mentoring to help students and young adults learn to help themselves with their mental health and wellbeing. 
Journey into the Wild
Sometimes we need to retreat to advance. 
Drawing on the inspiration of recent men's movements and more ancient traditions of rites of passage Journey Into The Wild is a national led retreat with a difference. Now in its 9th year, the event is taking place in several locations.  There will be times of physical activity as well as reflection with the purpose of enabling men to discover their purpose, life direction and energy to live fully. 
As well as venturing out into the landscape, there will be thought-provoking indoor sessions exploring archetypes and rites of passage and time for men to share in small groups. Some things to expect are walking, feasting, praying, thinking, storytelling, meditating, campfires, watching, waiting….
Sign up here http://www.journeyintothewild.co.uk/
Kintsugi Hope Youth Course
Third Space staff are trained providers for Kintsugi Hope Wellbeing Groups, a safe and supportive space for people who feel or have felt overwhelmed, providing tools for self-management in a facilitated peer mentoring style setting.  Over 1,000 young people have benefited from this course, two thirds delivered in high school settings.
Fit4Life Brain Health, Wellbeing and Resilience Courses:
The Fit4Life 'Resilience Training' course is designed to help create a mental and emotional-friendly space for all young people in which they can explore 12 foundations of wellbeing.  Developed by Third Space, these sessions have been delivered successfully in high schools across Bolton at lunchtimes and enrichment lessons with excellent results.